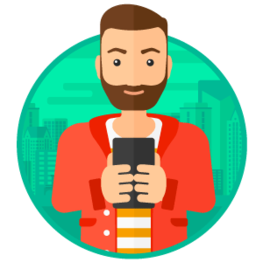 AlpineWeb is pleased to announce the addition of Premium Email to our Hosting Services.
Learn More
According to research data as much of 75% of a company's intellectual property is stored and sent via email. Premium Email allows you to focus on your business while we manage your email.
One of the easiest ways to promote your business and your website is through your email address. Instead of advertising for your internet service provider, you could be advertising your domain name!
Using an email address from your website also reinforces the impression that you are serious about your business. Owning a domain name and a website gives your business a more professional image. Your customers today expect that you will have a website where they can find out more about you, and an email address that they can use to communicate with you.
Perhaps more importantly, a professional email address will help foster a sense of trust in you and your business.
Give The Right First Impression

A branded email shows the world your company is established and professional. A generic email may project inexperience – or even worse, raise doubts on whether you're a real company at all. But when you use a branded email, your audience feels you're here to stay and serious about your business.

Create A "Bigger" Image

A generic email address can convey that your business is new, or small, or part time. Having a branded email creates a more "corporate image" and can help prevent awkward situations where potential clients may not want to compensate you as fairly. Additionally, setting up multiple email addresses for different segments of your business (e.g., billing@my-domain.com. info@my-domain.com, support@my-domain.com, etc.), will support that established, professional image you need.

Build Credibility And Trust

Unfortunately, scam artists do exist, so many consumers won't be comfortable emailing personal information to jimbobjoefred7938@gmail.com. When you advertise with a branded email address, you're providing a sense of security and reassurance to your customers that your business is legitimate.

It's Inexpensive … And Easy

You can set up a branded email address with minimal effort and a reasonably low cost. The great advantage of registering your own domain name is that it can grow with your business – use it for your branded email today and for your website in the future.

Promote Brand Awareness

The best benefit of using branded email is every time you send out an email, you're promoting your business, not Gmail, Hotmail or your ISP. It's a valuable, cost-efficient way to market your company without having to spend a lot of money.

So if you, like many other small businesses, think that branding was only meant for large businesses with big advertising budgets, think again. You're never too small to start building your brand, and you can get started today with branding your email.
Learn More
https://www.alpineweb.com/wp-content/uploads/2019/02/email_icon-256x256.png
256
256
Uwe
https://www.alpineweb.com/wp-content/uploads/2018/02/alpineweblogo-new.gif
Uwe
2018-08-29 21:30:12
2019-02-13 03:02:37
Premium Business Email