Security Services
Protecting Your Data One Byte at a Time
CLOUDFLARE®
Keep your internet
property safe from
common vulnerabilities.
SSL Certificates
Encrypt Your Site
Traffic and Online
Transactions
Server Hardening
Security by
Hosting Experts
MailScanner Service
Spam and Virus
Scanning

Keep your internet property safe
Cloudflare's enterprise-class web application firewall (WAF) protects your Internet property from common vulnerabilities like SQL injection attacks, cross-site scripting, and cross-site forgery requests with no changes to your existing infrastructure.
Self-managed WAFs quickly become outdated and require professional service hours to regularly update rules to protect against new threats. Cloudflare's WAF helps you stay ahead of threats by automatically updating when new security vulnerabilities are released. Rules created by Cloudflare in response to new threats are responsible for mitigating the vast majority of threats on our network.
Cloudflare offers a single source of control for the security of websites, applications, and APIs, hosted across multiple cloud environments. Multi-cloud security provides visibility into security events, while allowing for consistent security controls, across all clouds in which Internet assets are deployed. Any attack traffic seen by Cloudflare is recorded and analyzed. Cloudflare's network then shields Internet assets across all cloud providers.
SSL Certificates
SECURE & ENCRYPT YOUR WEBSITE TRAFFIC
SSL Certificates keep your site and online transactions secure with strong encryption, protecting any sensitive data your site may be collecting. They have become a standard for safety when it comes to trust and reputation in online security. We offer SSL Certificates from GlobalSign®, one of the most respected names in the industry. In addition, our highly trained technicians are available 24/7/365 to quickly and easily set you up with an SSL Certificate that fits your needs, freeing you from the responsibility of issuing, reissuing, renewing, and reporting across domains. We can help you protect your site and ensure it stays protected, giving you more time to focus on your business. 
FEATURES
 Encrypt Your Online Transaction
 Phishing Attack Prevention
 Choose From Wide Range of SSL Types
 Install Across Multiple Servers
Server Hardening
SECURITY BY HOSTING EXPERTS
Server Hardening is an AlpineWeb service designed to save you both time and resources. It provides many additional services and modifications to your default operating system and control panel installation – greatly enhancing the security, reliability, and compatibility of your server and software.
What would have normally taken you hours of installation work, or the hiring of an outside systems administrator, is now done for you by AlpineWeb. Your server is locked down, ready to run, as soon as you receive it. 
Features
 Email Protection: Anti-Spam and Anti-Virus
 Service Hardening: HTTP/S, cPanel, PHP
 Secured Access: via SSH, FTP, or RDP
Vulnerability Scanning
 Brute Force Detection and Prevention
Availability
Server Hardening is available as an Add-on for Virtual Private Servers and Dedicated Servers. Server Hardening can be added during or after the initial order and provisioning process.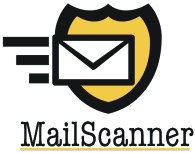 MailScanner Service for cPanel Servers
MailScanner is an add-on product for cPanel Servers that allows users to control how they want their email scanned for spam and viruses. MailScanner is available for installation on Virtual Private Servers and Dedicated Servers. There are no recurring license renewal fees.
MailScanner is included with Alpine Hosting and Standard Email.
This application provides a user front-end to a MailScanner installation on cPanel. It consists of three parts:
A front-end that becomes part of the cPanel theme. This allows users to maintain their own settings, via a script, that modifies a text file stored in their cPanel account. This allows users to configure:
A WHM front-end for server-wide management of MailScanner.
A back-end script that checks the user files to see if they have been modified. It then generates the appropriate entries for their domain in the MailScanner ruleset files